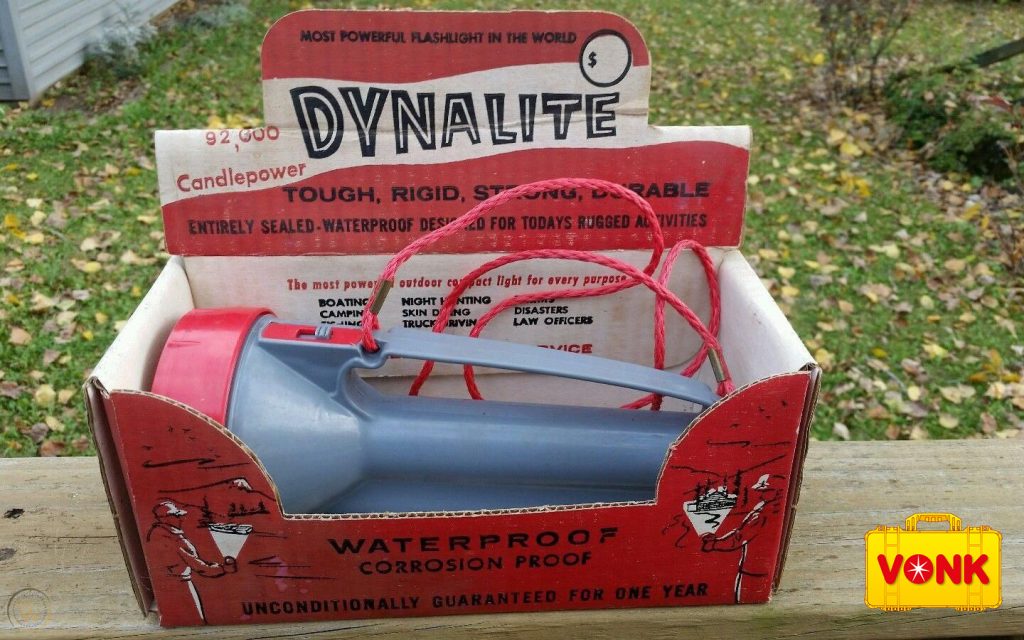 Vonk B.V. was founded this month. 50 years. A nice moment to look back. In this message we look at the lamp that started it all.
Dynalite
Vonk B.V. had its origins 50 years ago, with the Dynalite hand lamp as its first product. A professional heavy duty hand lantern for 6 D cells, made in USA. This hand lamp had a beam of light that was unparalleled for its time.
This hand lamp was supplied to a wide group of government institutions, such as police, fire brigade, customs, etc.
ATEX lighting
In the late 1980s, we received a lot of demand for Peli™ explosion-proof lamps, which are unparalleled in quality. It is therefore not surprising that Peli™ is the only one to offer a lifetime manufacturer's warranty on these lamps. Safety is not only in ATEX certifications, but at least as much in the quality and reliability of products. After this question, the Dynalite lamp finally disappeared into the background.
There have been many lamps on the market with very different specifications over the years. Our strength lies in translating the customer's wishes into the technical specifications of the lamp to be chosen. What is sometimes thought is that the lamp with the most lumens is always needed. However, that is not automatically the best choice. For example, when working at short distances, too much light is only blinding and therefore not safe. Furthermore, the number of lumens says nothing about the width of the light beam, how far the light travels or about the light color.
Please contact us
After 50 years, our customer base and our product base are ever growing. You can reach us on +31 (0) 88 033 0300 or by emailing info@vonkbv.com. You are also very welcome in our showroom at Voorstraat 41 in Piershil. In our showroom you can also see the Dynalite in our display cabinet. Vonk B.V. is open Monday to Friday from 9 a.m. to 5 p.m.
We would like to think along with you!