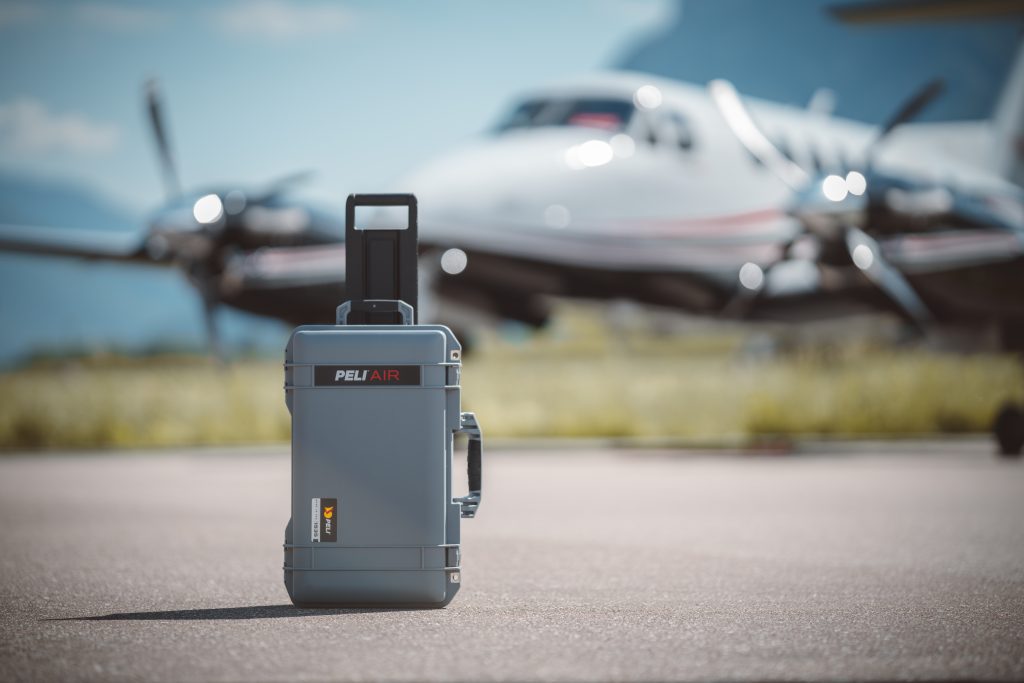 Peli™ 1535
The Peli™ 1535 is no ordinary transport case; it is a rugged companion designed to protect your valuables in the most demanding conditions. Whether it's expensive electronic equipment, delicate instruments or important documents, the Peli™ 1535 offers unparalleled durability and reliability, and is the ideal choice for maximum protection during your transport.
Peli™ 1535: extremely strong transport case for valuables
The Peli™ 1535 is designed to withstand the most extreme conditions. This extremely strong and indestructible suitcase offers maximum protection against bumps, falls, water and dust. Whether you want to take professional equipment, valuable instruments or personal belongings with you, the Peli™ 1535 ensures that your belongings arrive safely and intact at their destination.
Waterproof, shockproof and dustproof
The Peli™ Air 1535 is made of durable polypropylene. Thanks to the IP67 rating, the case is waterproof, dustproof and impact-resistant and offers unparalleled protection against external influences. Even in the most extreme conditions, you can count on the indestructibility of the Peli™ 1535. This means that the case is often used by professionals in defense, fire brigade, industry and other industries.
Adjustment options for the Peli™ Air 1535
The Peli™ 1535 offers unprecedented customization options. The suitcase is available empty or with internal filling, including bubble foam in the lid and pluck foam in the bottom. This allows you to fully adapt the suitcase to your specific needs. Whether you want to transport delicate instruments or heavy tools, the Peli™ 1535 meets all your needs.
Buy your Peli™ 1535 transport case at Vonk B.V.
In short, the Peli™ 1535 offers a level of durability and protection that is rarely matched. With its waterproof and dustproof design, customizable interior and reliable delivery options at Vonk B.V., this suitcase is the ideal choice for anyone who values the safety of their valuables. Don't hesitate to contact us and see for yourself how the Peli™ 1535 can give you peace of mind, no matter where your adventures take you.
Request quote
Would you like to buy a Peli™ 1535? Request a quote from Vonk B.V. today. and discover the costs of this indestructible transport case. With a Peli suitcase you are assured that your valuables are optimally protected, wherever you go.
To ask? Please contact us
For more information about the Peli™ Air 1535, please contact us. We are happy to help you and provide you with tailor-made advice. You can reach us on +31 (0) 88 033 0300 or by emailing info@vonkbv.com. You are also very welcome in our showroom at Voorstraat 41 in Piershil. We are open from Monday to Friday.